INTERNATIONAL SCIENTIFIC CONFERENCE TITLED "PENALIZATION OF INTERNATIONAL CRIMES IN NATIONAL LAW"
2021-06-10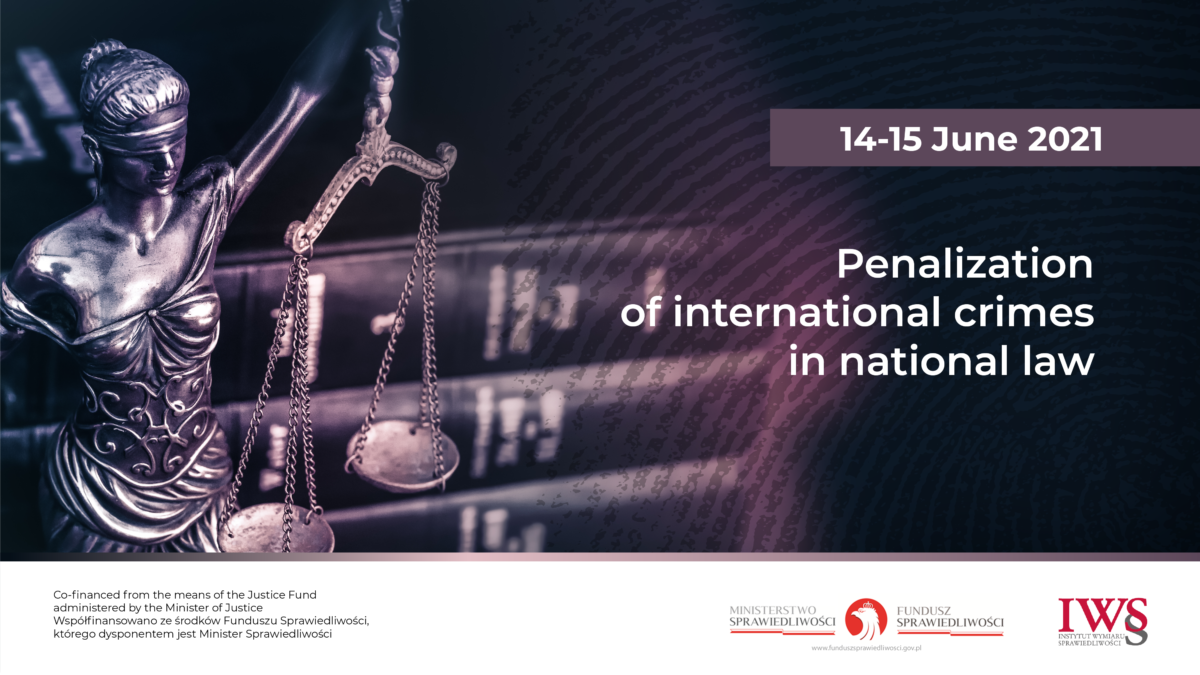 We invite you to passively participate in the International Scientific Conference entitled "Penalization of international crimes in national law". The event will be held on 14-15 June 2021 via remote communication means.
The event will be held within the framework of the Project entitled "Polish contribution to the development of international criminal law, including contribution to the trial of international crimes", the implementation of which is provided by the Strategic Analysis Center of the Institute of Justice.
Application for passive participation can be made via the website, the link to which will be provided soon.
Please be advised that the number of places is limited. Eligibility is determined by the order of applications.
We invite you to participate in this conference.
Registration – https://penalizationofinternationalcrimes.pl/
Co-financed from the means of the Justice Fund administered by the Minister of Justice