Competition for the best doctoral and habilitation thesis in the field of legal sciences – Awarding Ceremony
2020-10-27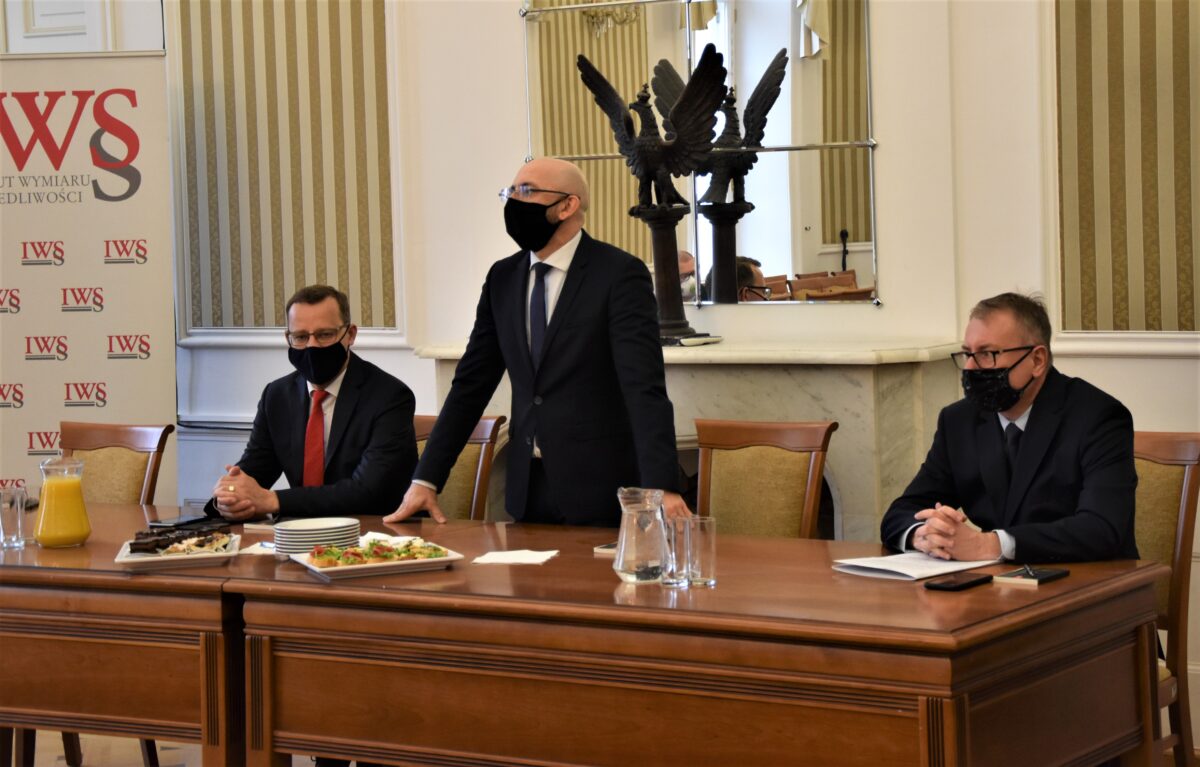 On October 26, 2020, at the Institute of Justice, with the participation of the Undersecretary of State in the Ministry of Justice, Dr. Marcin Romanowski, awards were given to the winners of the second edition of the Competition for the best doctoral and habilitation thesis in the field of legal sciences. As in the previous year, works from various fields of law were awarded. Due to the applicable restrictions, the ceremony was held only with the winners, but unfortunately two of the winners could not participate in the event. The required sanitary requirements were met, including the limit of people in the room.
The Director of the Institute of Justice, dr hab. Marcin Wielec congratulated the winners and emphasized that the competition had become a permanent part of the Institute's activities. Also, Deputy Minister of Justice, Dr. Marcin Romanowski, emphasized that the competition has already become a tradition and allows for wider dissemination of the achievements of Polish law science, which is important in the practice of creating good law. Chairman of the Competition Jury, dr hab. Bogumił Szmulik, Professor of Cardinal Wyszenski University in Warsaw, in the laudation delivered, congratulated the winners, wishing them further professional and academic successes.
We hope that in less than a year, the competition will again bring together outstanding scientists, and the ceremony will be held in a much larger group. We invite you to participate in the competitione right now!