Open Scientific Seminar "Mediation – Conceptual Reflections and Foundation for Research"
2022-07-28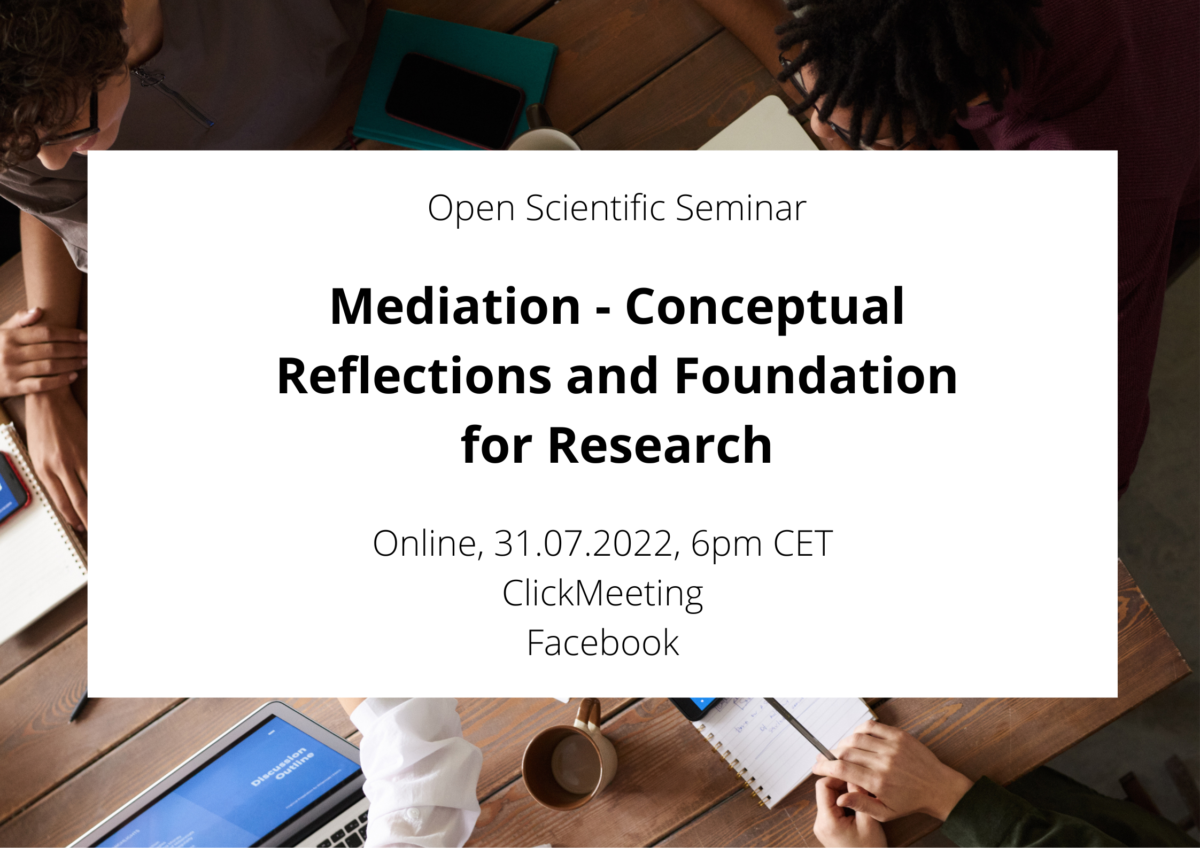 Z przyjemnością informujemy, że 31 lipca odbyło się Otwarte Seminarium Naukowe Zespołu Badań nad Mediacją.
Temat Seminarium:
Mediation – Conceptual Reflections and Foundation for Research
AGENDA
18.00-18.15 – B. Janusz-Pohl Introduction to mediation: methodological and theoretical aspects
18.15-18.30 – A. Rixer General questions of the mediation in administrative law in Hungary
18.30-18.45 – F. Santha Mediation – introductory remarks in the frame of Hungarian criminal law
18.45-19.00 – M. Kowalewska-Lukuc Mediation in Polish Criminal Proceedings de lege lata reflections
19.00-19.15 – M. Peno Making mediation and restorative justice work. Administrative instrumentalism vs. reflectivism for reforms.
19.15-19.30 – K. Zombory, Preliminary remarks
19.30 – open discussion
Spotkanie obyło się online z wykorzystaniem platformy ClickMeeting, całkowicie bezpłatnie.
Nagranie Seminarium dostępne poniżej: