Open Scientific Seminar "Traditional and contemporary challenges"
2022-09-22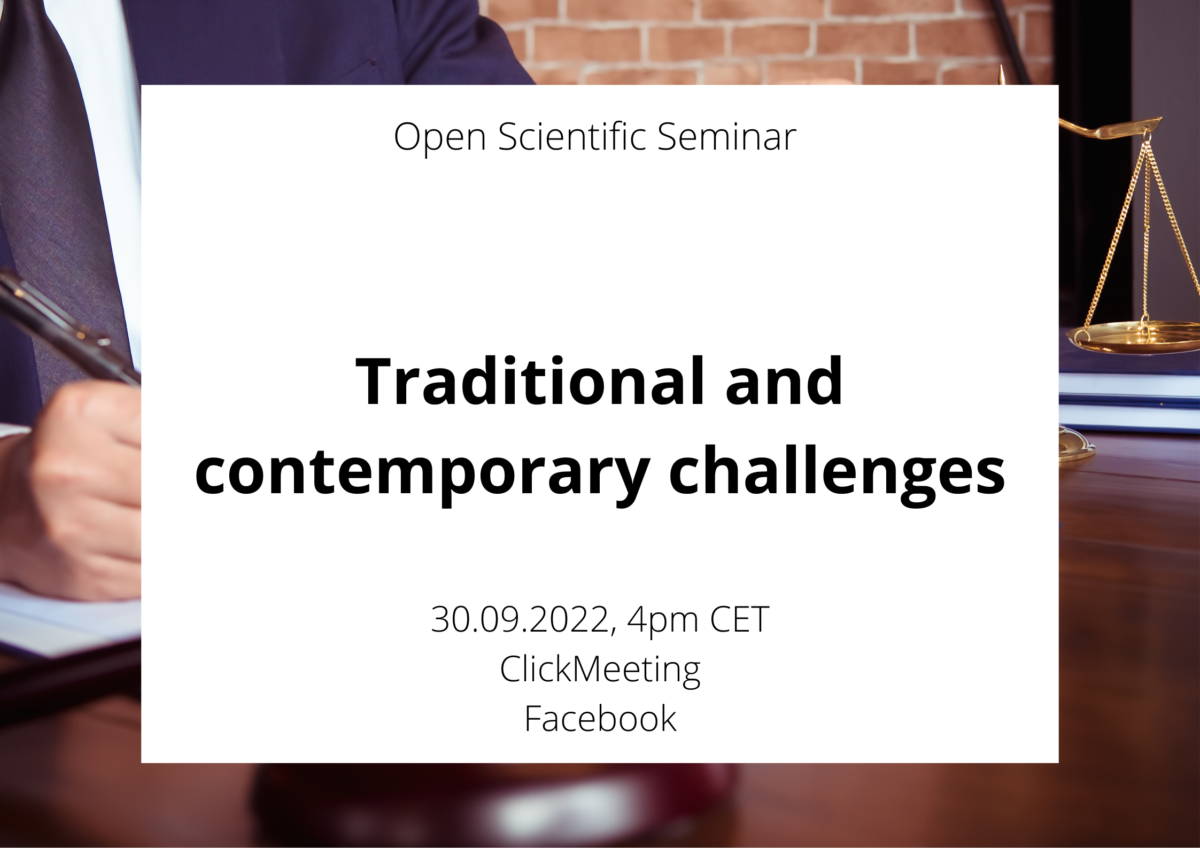 We are pleased to announce that the Open Scientific Seminar of the Administrative Judiciary Team will be held on Friday, September 30, 2022.
In the third open scientific seminar the research group "The Reform of the Administrative Judiciary" participants will present general rules and challenges regarding their research topic in comparative aspects too.
The topic of the Seminar:
Traditional and contemporary challenges
 Agenda
András Patyi – Comparative analyses of the planned (and non-realized) Hungarian administrative court system with the Polish, the Czech and the Slovakian
Gábor Hulkó – The creation of the Supreme Administrative Court in Slovakia
Kitti Pollák – Current dilemmas regarding redress procedures in administrative court proceedings
Przemysław Ostojski – Standards of judicial review according to case law of the federal courts of the USA
Agata Kosieradzka-Federczyk – The criterion of access to an administrative court and the type of activity of the administration.
Mateusz Pszczyński – The public at the online hearing as an implementation of openness of the court
The seminar will take place online (ClickMeeting and Facebook) and will be completely free of charge!
Link to the event:
https://konrad894.clickmeeting.com/open-scientific-seminar-traditional-and-contemporary-challenges-?_gl=1*hpp5ka*_ga*MzUxMzI3NDY2LjE2NTk2MDg0MzY.*_ga_K7H94QHX99*MTY2MzgzNzk1Mi4xNi4xLjE2NjM4Mzg3OTIuNjAuMC4w&_ga=2.124059074.937541626.1663837953-351327466.1659608436&_gac=1.157859272.1663837953.Cj0KCQjwj7CZBhDHARIsAPPWv3c0FWWu535JZ1S2E_QV34duPJhmp6s-4rlxFuvCDvjhgAv63f3YVPoaAgV3EALw_wcB