Opening of new research platforms [update]
We are pleased to announce that the success of the Polish-Hungarian Research Platform, resulted in the opening of three new scientific research platforms!
Their opening will take place on 27th June 2022!
The new projects are:
Polish-Croatian Research Platform 2022
Polish-Slovak Research Platform 2022
Polish-Ukrainian Research Platfrom 2022
You are cordially invited to attend their inauguration on June 27, 2022.
During the meeting the general assumptions of the projects and their milestones will be presented as well as the members of the research teams.
The meeting will be held online, via the ClickMeeting platform, it will also be broadcast on FB.
Link to the meeting: https://konrad894.clickmeeting.com/inauguration-pcrp-psrp-purp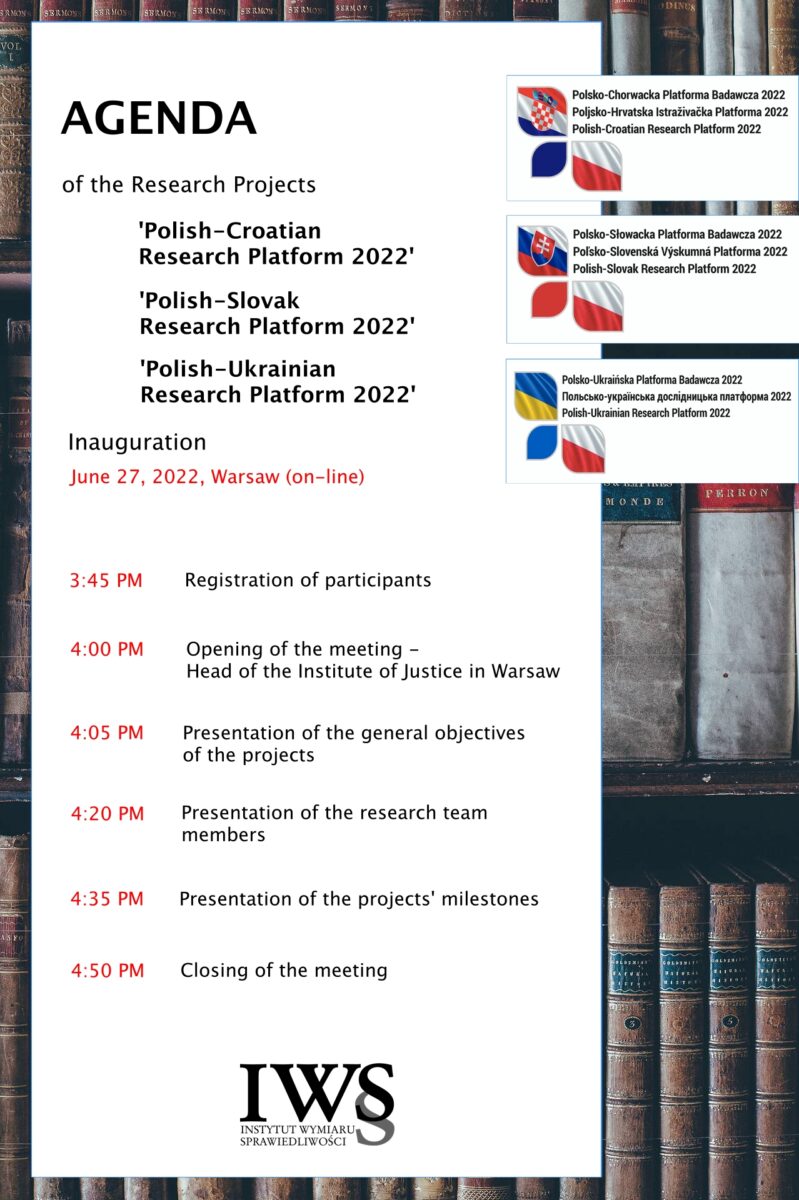 _______________________________UPDATE_________________________________________
Video of the inauguration:
Presentation on projects:
[addthis tool="addthis_inline_share_toolbox_t9sr"]