AUTONOMY AND PROTECTION OF ADULTS? Online Conference
2021-09-28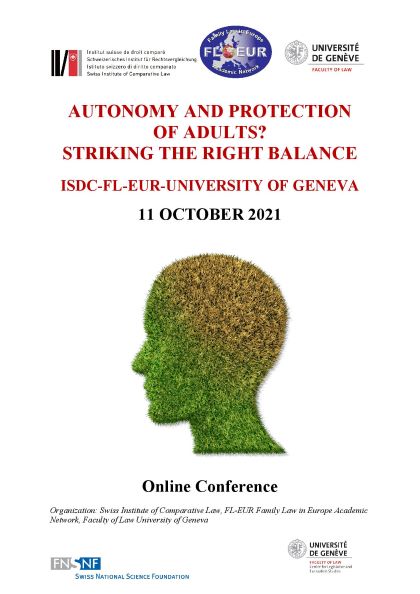 Title of the event: Autonomy and Protection of Adults?  Striking the Right Balance
Place of the event: ISDC-FL-EUR-University Of Genova
Format of the event: The Conference will be held online. Registration is free. Please register until 4 October 2021 by email to: news@isdc-dfjp.unil.ch. A zoom link will then be communicated to you.
Date of the event: 11 October 2021
Language of the event: English
Organization: Swiss Institute of Comparative Law, FL-EUR Family Law in Europe Academic Network, Faculty of Law University of Geneva. The project coordinator is the Ferenc Mádl Institute of Comparative Law based in Budapest (Hungary).