Constitutional Values
2022-02-01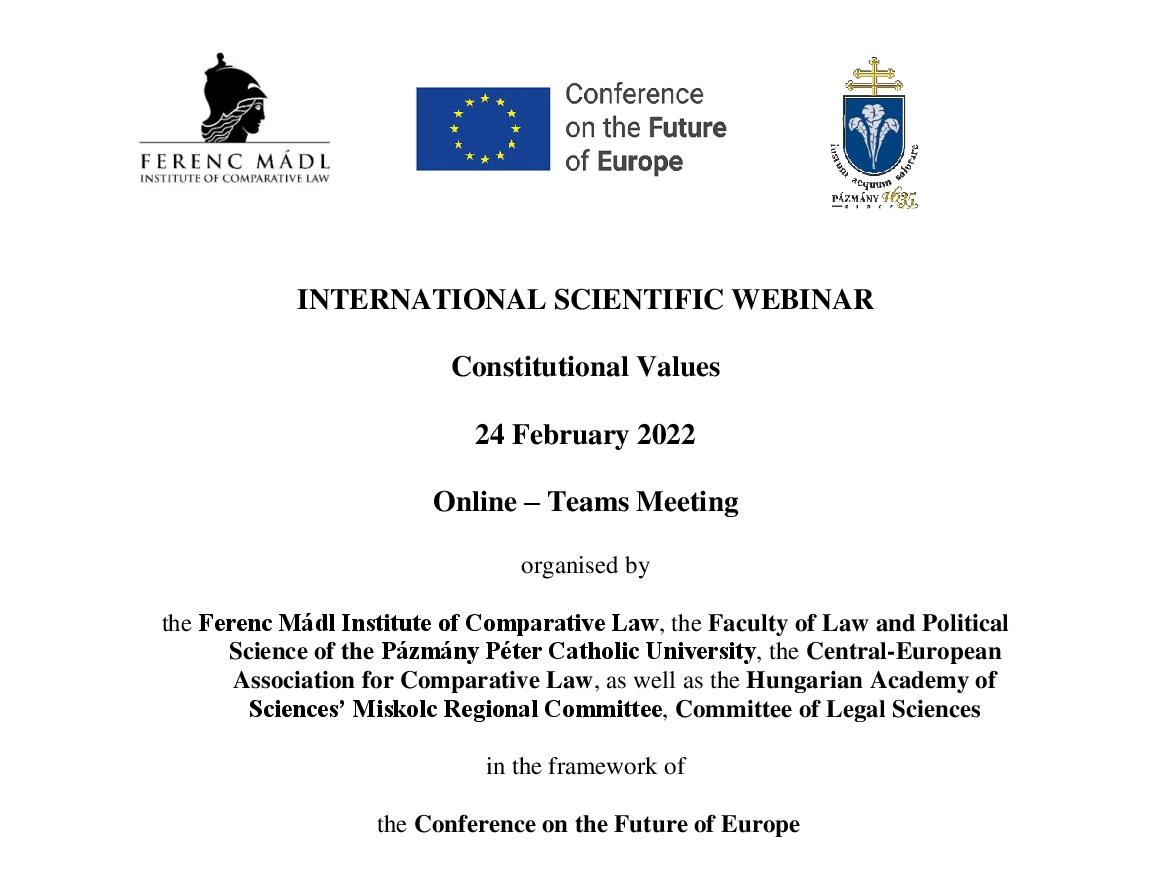 February 24     15:00 – 17:00
In the framework of this international scientific webinar the lecturers will give presentations regarding their article published in the Central European Journal of Comparative Law. The issues concerned in the course of this webinar will be primarly the christian values and fundamental rights in the constitutions of the states examined.

Professor Dr. János Ede Szilágyi and Professor Dr. Balázs Schanda from Hungary, Assistant Professor Dr. Dalibor Đukić from Serbia, Dr. Dawid Kostecki form Poland, Associate Professor Dr. Frane Staničić from Croatia, Associate Professor Dr. Attila Varga from Romania, and Associate Professor Dr. Ilan Wurman from the USA are going to participate in this event.
The online conference is organised by the Ferenc Mádl Institute of Comparative Law, together with the Faculty of Law and Political Science of the Pázmány Péter Catholic University, the Central-European Association for Comparative Law, as well as the Hungarian Academy of Sciences' Miskolc Regional Committee, Committee of Legal Sciences.