MUNLAWS 2022 Conference
2022-03-17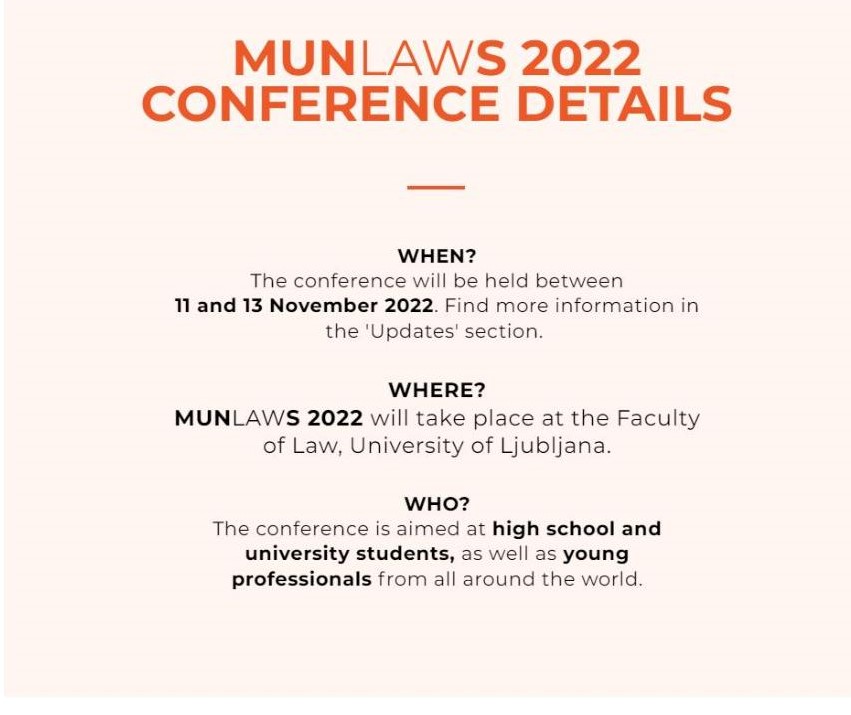 Format of the event: in-person
Venue: Faculty of Law, University of Ljubljana.
Date of the event: between 11 and 13 November 2022
Language of the event: English
The MUNLawS is the largest university-level conference in Slovenia. This three-day event is aimed at university, secondary school students, and young professionals. It takes place each year in Autumn at the Faculty of Law, University of Ljubljana, Slovenia.
The conference is aimed at high school and university students, as well as young professionals from all around the world.
The simulation of the European Council is organised as part of the Central European Professors' Network, coordinated by the University of Miskolc – Central European Academy and the Ferenc Mádl Institute of Comparative Law.