Conference on the future of Europe Dialogue on the Future of Europe: Is enlargement a key to the future?
2021-12-07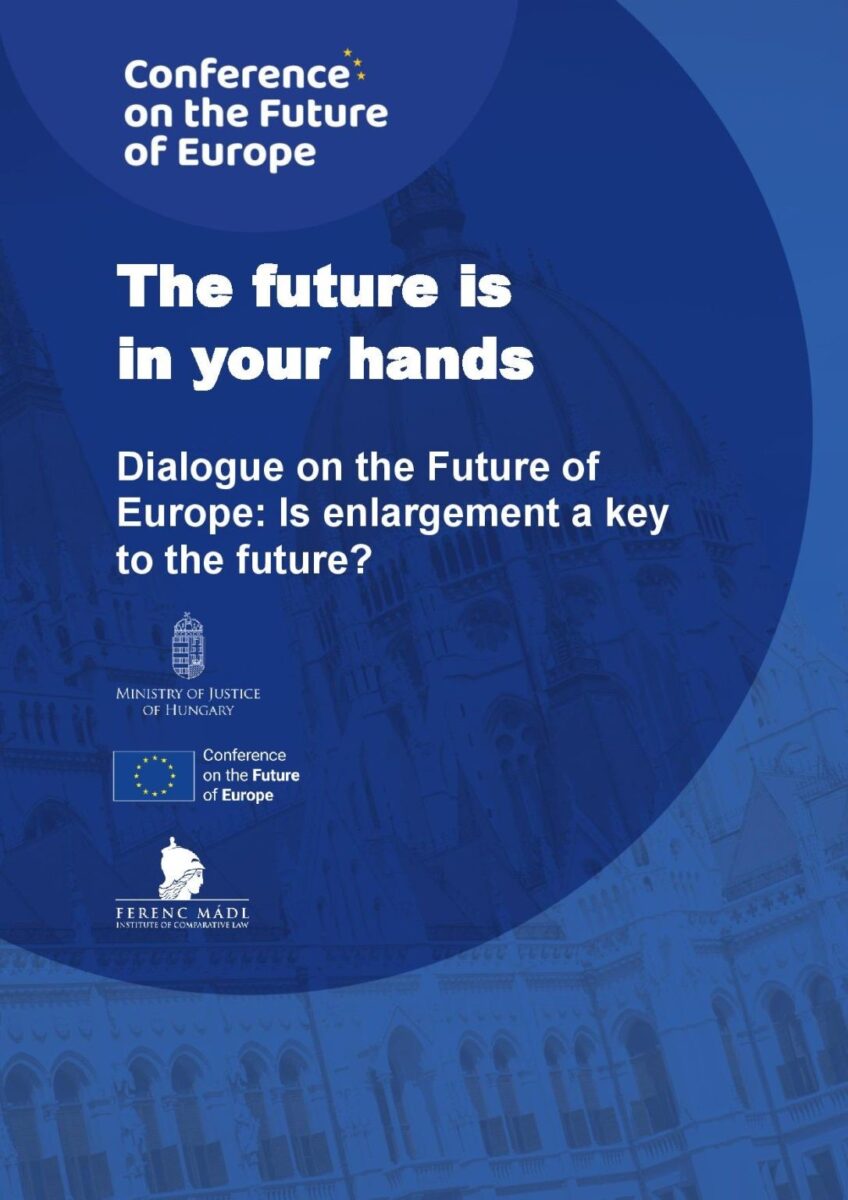 The Ministry of Justice and the Ferenc Mádl Institute of Comparative Law are organising a high-profile international conference on 21 June 2021 in the context of the Conference on the Future of Europe.
The conference consists of two thematic panel discussions.
Amongst other experts, our first panel "Credible enlargement perspectives for a stronger Europe", will be featuring Judit Varga Minister of Justice (HU) and Péter Szijjártó Minister of Foreign Affairs and Trade of Hungary (HU).

The second panel discussion will focus on "Historical, political and legal arguments for the enlargement " featuring speakers primarily from the academic sphere.