Delegation from Universidad Católica de Ávila of Spain
2022-10-12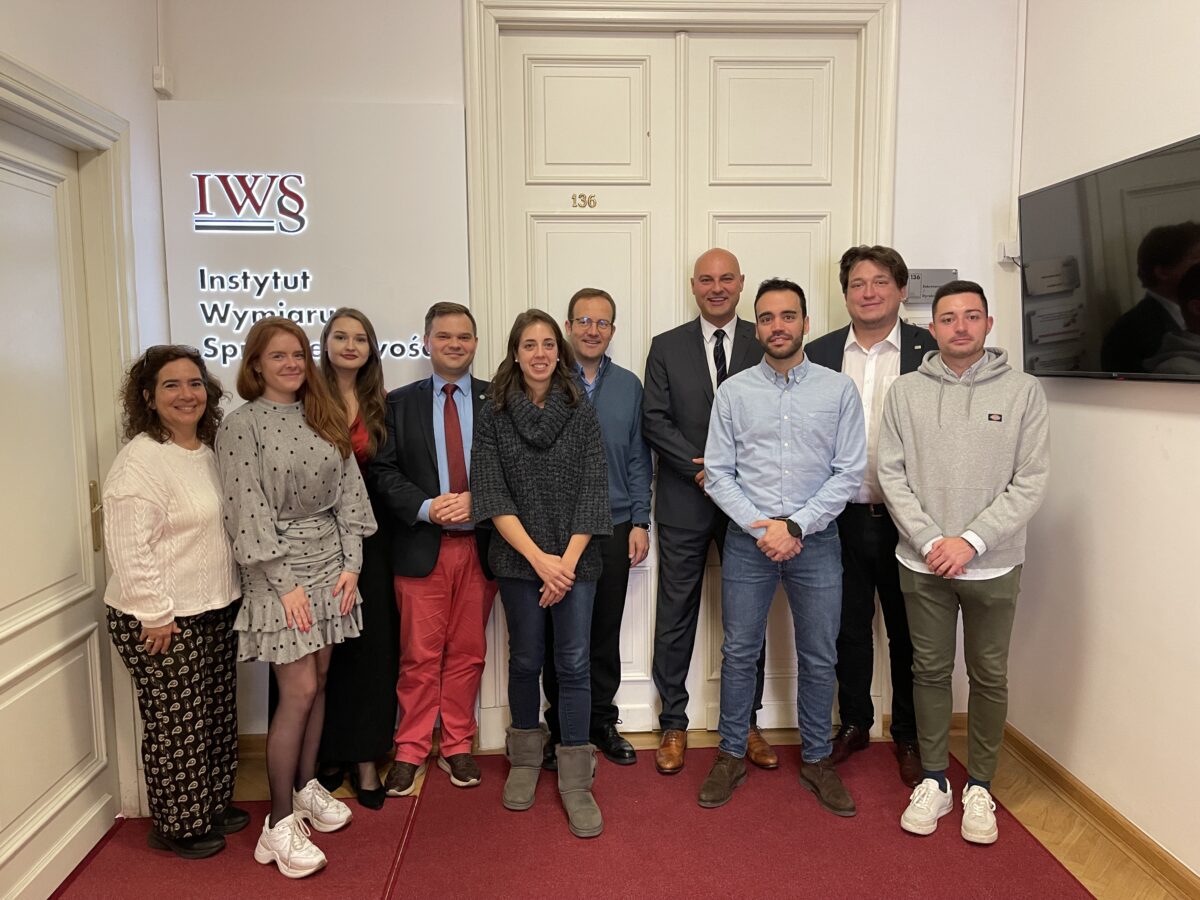 The Institute of  Justice hosted a delegation from Universidad Católica de Ávila of Spain on October 11, 2022. The purpose of the visit was to discuss possible scientific and research cooperation between the two institutions in the implementation of international research projects.
During the meeting, the functioning of the two institutions was introduced, as well as the previous achievements of the Justice Institute in the field of implementation of international and national research projects were presented.
The meeting was attended by, among others, Vice-Rectorate for Investigation Excmo.Sr.D.D. José Antonio Calvo Gómez, and Vice-Rectorate for Research Director of Research Programs and Projects, PhD. David Sánchez Sánchez.
The delegation was welcomed by IWS management in the persons of: Deputy Director Dr. Paweł Sobczyk and Coordinator of the Center for Strategic Analysis Bartłomiej Oręziak, as well as employees of the Center for Strategic Analysis: Klaudia Luniewska, and Julia Starybrat.