Forum europejskiej kryminologii
2022-09-28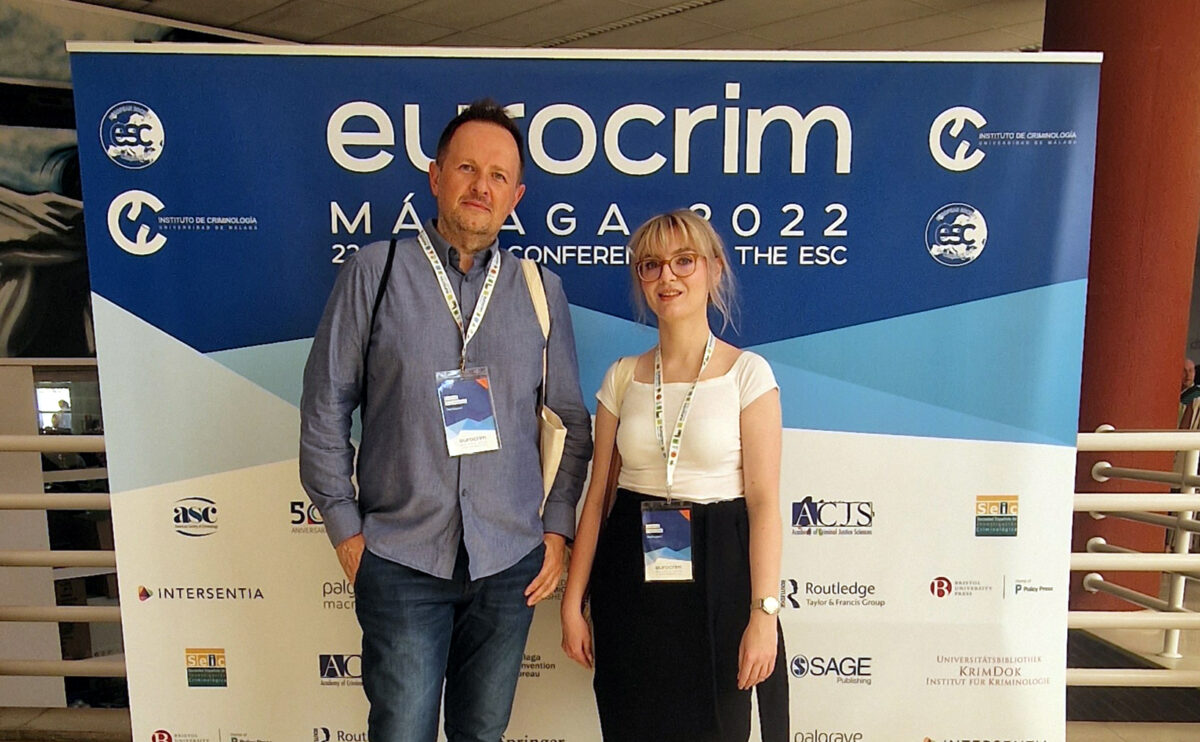 Przedstawiciele Instytutu Wymiaru Sprawiedliwości zaprezentowali polskie badania na specjalistycznej konferencji międzynarodowej  Europejskiego Towarzystwa Kryminologicznego, która odbyła się w  Maladze. 
Europejskie Towarzystwo Kryminologiczne to prestiżowe stowarzyszenie, które od 2000 roku jest platformą współpracy specjalistów aktywnie zaangażowanych w badania, nauczanie oraz praktykę w dziedzinie kryminologii. Organizowane przez Towarzystwo coroczne konferencje służą jako forum upowszechniania wiedzy kryminologicznej na poziomie europejskim, są okazją do przedstawienia wyników własnych projektów badawczych, a także do zapoznania się z badaniami prowadzonymi w innych miejscach w Europie i poza nią.
Podczas XXII Konferencja Europejskiego Towarzystwa Kryminologicznego w hiszpańskiej Maladze (21 – 24 września 2022 r.)  pt. "Challenges and opportunities in a virtually and physically connected Europe: the need for criminology" zostały zaprezentowane polskie badania z Instytutu Wymiaru Sprawiedliwości. W referacie "Recidivismunder the Electronic Monitoring System in Poland" Joanna Klimczak zaprezentowała projekt realizowany w Sekcji Analiz Ekonomicznych Wymiaru Sprawiedliwości. Natomiast dr Konrad Buczkowski przestawił wyniki badań przeprowadzonych w sekcji Prawa i Procesu Karnego IWS w referacie "Practice of prosecution and punishment of perpetrators of the behaviourconsisting in the change of indications of the odometer on the basis of file research".