Freedom of conscience and religion in pandemic times
2021-06-02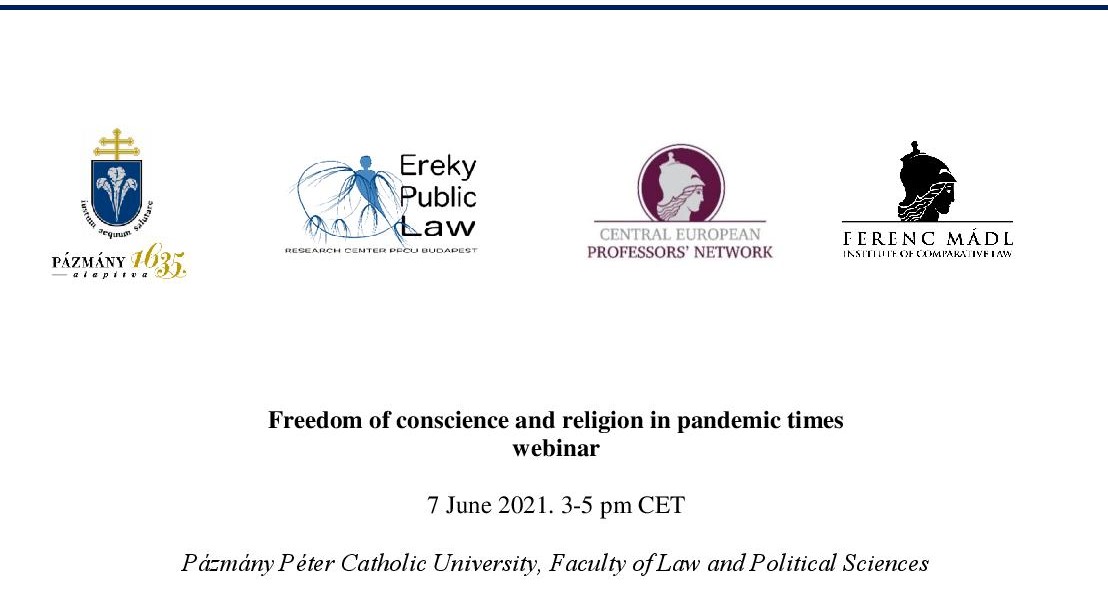 Description: There is hardly any place in the world that remained unaffected by the ongoing coronavirus. The pandemic disrupted international commerce and travel, forced countries to strengthen their borders and introduce restrictive measures, and compelled individuals to stay at home and avoid personal contacts, to prevent the spread of the virus. Among many others, the restrictions also pertain to freedom of religion.
The first presentation deals with current issues from an American perspective: the unsettled nature of freedom of religion. Forces within the U.S. Supreme Court and outside it have pushed the Court to expand the scope of religious liberty. The presentation will describe the reasons for this unsettled nature of the law and the potential avenues of change the Supreme Court may pursue as it redefines the scope of religious liberty for a generation.
The second presentation analyses the extent of possible restrictions on freedom of religion, and especially on the freedom to practice, and manifest one's religion, in case of a state of emergency. The last presentation discusses the possible collision between states' effort to ensure widespread Covid vaccination, and freedom of conscience.
Program:
Lee J Strang (University of Toledo, USA): The Unsettled State of American Religious Liberty Law
Balázs Schanda (Pázmány Péter Catholic University): Freedom of religion in a pandemic – Does it make any special?
Lóránt Csink (Pázmány Péter Catholic University): Freedom of conscience in a pandemic – What questions does vaccination raise?
ZOOM:
https://zoom.us/j/93509736542?pwd=Nm8wZlMzdkNhQVVrTThTSkdxanh6QT09
The research was carried out within the framework of the Central European Professors' Network coordinated by the Ferenc Mádl Institute of Comparative Law.