The Institute of Justice has established international scientific cooperation with the Ferenc Mádl Hungarian Institute of Comparative Law
2020-07-31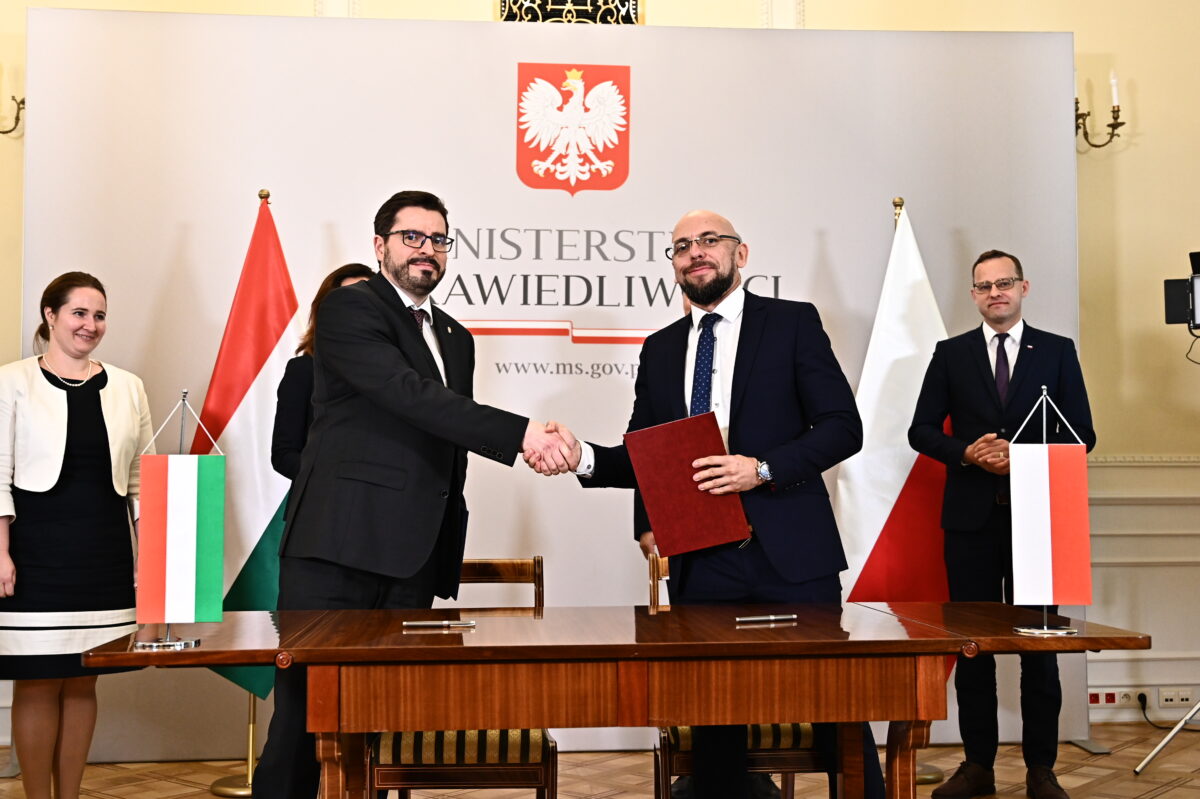 Director of the Institute of Justice, dr hab. Marcin Wielec took part in the meeting organized by Zbigniew Ziobro, Minister of Justice, Prosecutor General and Judith Varga, the Hungarian Minister of Justice. The purpose of the visit was primarily to confirm the close cooperation between the Polish and Hungarian justice ministries. For this purpose, a document on cooperation between the Polish Institute of Justice and the Ferenc Mádl. Hungarian Institute of Comparative Law was signed. The signatories of the memorandum were the director of the Institute of Justice, dr hab. Marcin Wielec and the director of the Ferenc Mádla Institute of Comparative Law – prof. János Ede Szilágyi.
The cooperation between the institutes will include, inter alia, legal research on European values from the perspective of Central Europe and the future of European integration.
At the meeting also the plans to establish the Visegrad Research Network and the Visegrad Institute of Comparative Law were scussed. The activities carried out under the projects are intended to create a Central European research community and a knowledge base on the European legal order and European integration. This will make it possible to effectively present and introduce the point of view of the Central European region to expert debates.
The aim of the planned research work is primarily to strengthen the position of the Central European region in expert debates in the field of legal sciences and to develop solutions in the field of matters related to the transparency of the work of international courts, protection of the family in international law and freedom of conscience and religion in Europe
The Institute of Justice is convinced that scientific cooperation with the Ferenc Mádla Institute of Comparative Law will be an opportunity to exchange research experiences and to develop new, universal and comprehensive answers to legal issues.
Source: Ministerstwo Sprawiedliwości