"Environmental crime – contemporary challenges for law enforcement agencies and the Inspection of Environmental Protection" Conference
2021-04-12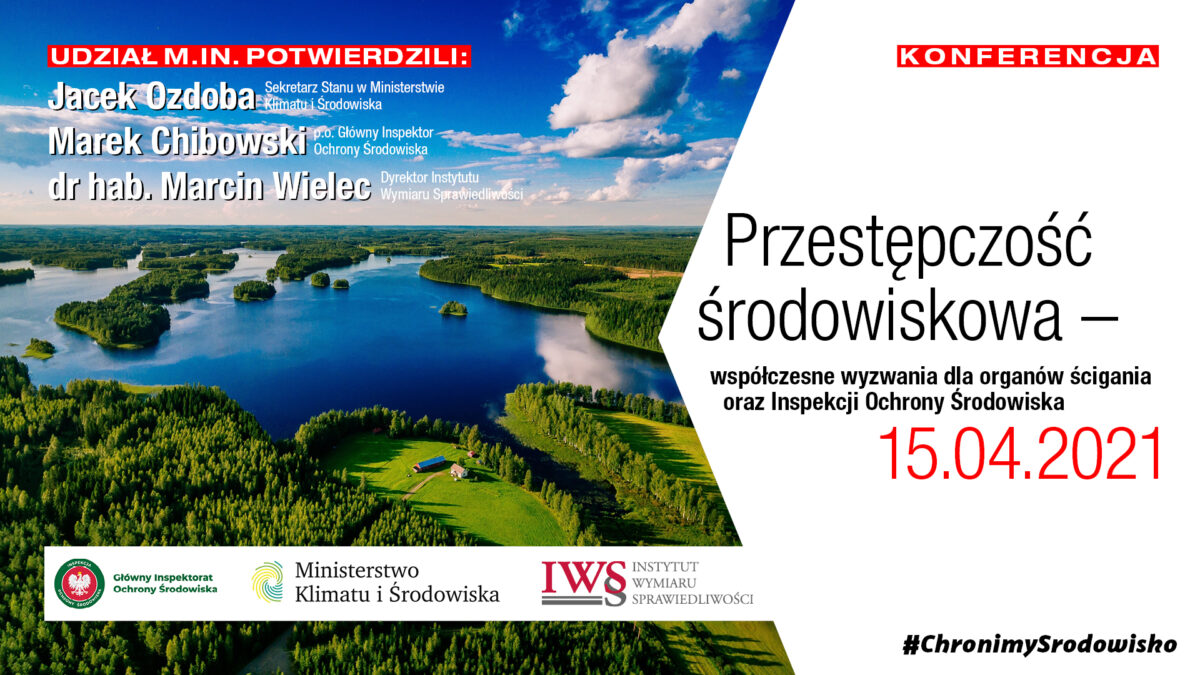 On behalf of the Institute of Justice, we have the honour and pleasure to invite you to participate in the "Environmental crime – contemporary challenges for law enforcement agencies and the Inspection of Environmental Protection" Conference, which will be held on April 15, 2021 in the remote formula. The event will be organized within the framework of cooperation undertaken by the Ministry of Climate and Environment, the Chief Inspectorate for Environmental Protection and the Institute of Justice.
The live transmission will commence on 15 kwietnia 2021 r. at 9.00 am and will be shared with you via below web page: https://www.gios.gov.pl/pl/aktualnosci/736-konferencja-przestepczosc-srodowiskowa-wspolczesne-wyzwania-dla-organow-scigania-i-ios-15-04-2021-r-godz-9-00
The programme of the Conference is avalable below:
Program konferencji "Przestępczość środowiskowa – współczesne wyzwania dla organów ścigania i Inspekcji Ochrony Środowiska"
We cordially invite everyone interested in the subject of the Conference to participate in the event!