The impact of digital platforms and social media on freedom of expression and pluralism – in general terms Conference
2021-05-27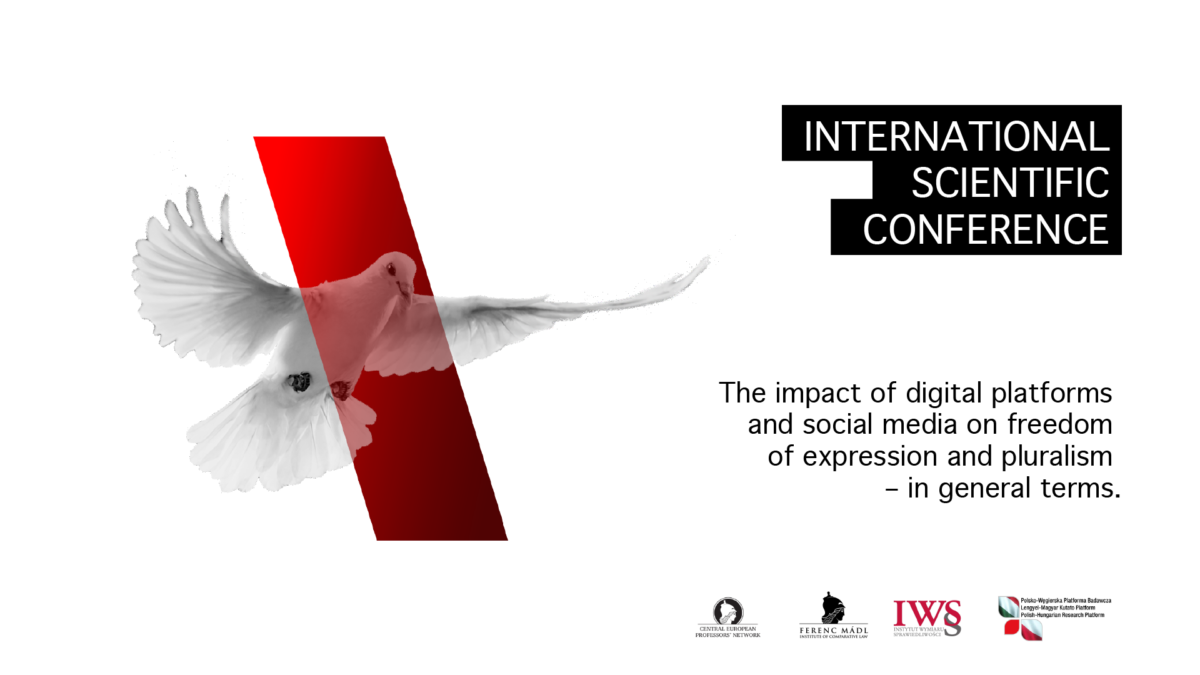 We invite you to passively participate in the conference, the theme of which will be the legal approach to digitization and its negative consequences. The conference is organized as part of the Central European Professors' Network 2021.
The event will take place on May 27, 2021 at 10:00 via Zoom platform.
The Professors Network, with the active participation of experts from seven different countries (i.e. Czech Republic, Croatia, Poland, Hungary, Serbia, Slovakia, Slovenia), organizes events whose main purpose is to draw the attention of European citizens to topics that are important and relevant in relation to with the future of Europe, in particular that of the Central Europe.
Two key issues will be discussed during the event:
a) analysis of the impact of fake news on the Internet in relation to freedom of expression and pluralism of opinion
b) analysis of the impact of online censorship on freedom of expression and pluralism of opinion.
During the conference the following speakres will take the floor: Marcin Wielec (Poland), Bartłomiej Oręziak (Poland); András Koltay (Hungary), Kristina Čufar (Slovenia); Sanja Radovanović (Serbia); Dusan Popović (Serbia); Davor Derenčinović (Croatia); Aleš Rozehnal (Czech Republic).
The conference is mainly organised by the Ferenc Mádla, Institute of Comparative Law, Institute of Justice (Warsaw) and Central European Association for Comparative Law.
1) Registration link – https://impactingeneralterms.pl/
2) Direct conference link – https://us02web.zoom.us/j/87598332810
3) Agenda