Ceremonial unveiling of a memorandum plaque in tribute to the Soldiers of the General Józef Haller Volunteer Army of 1920.
2020-07-28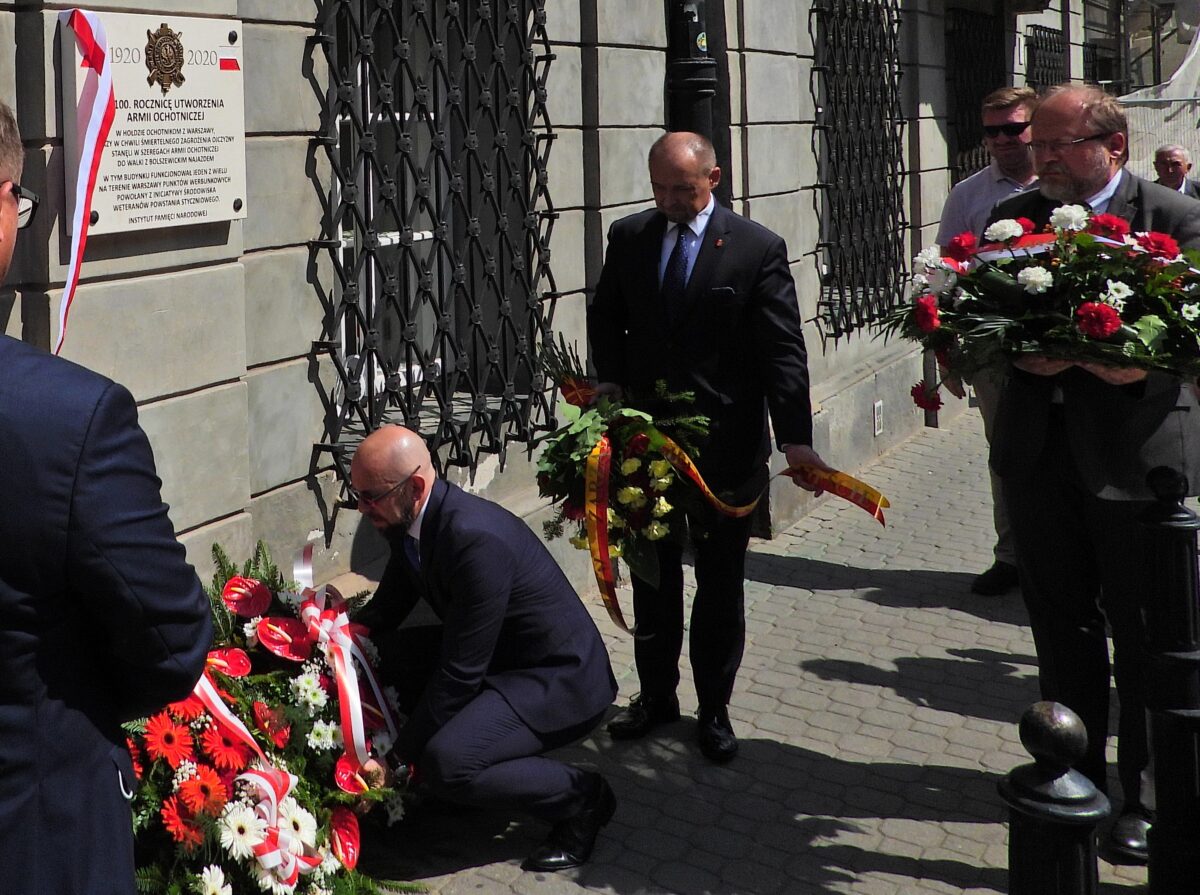 The unveiling of the commemorative plaque took place on July 28, 2020 – on the hundredth anniversary of the victory over the Bolsheviks in the Battle of Warsaw. The event took place at the building of the Regional Prosecutor's Office in Warsaw, i.e. where one hundred years ago there was one of the recruitment points established on the initiative of the veterans of the January Uprising.
The ceremony was attended by the Director of the Office of Commemorating the Struggle and Martyrdom of the Institute of National Remembrance Adam Siwek, the Regional Prosecutor Jakub Romelczyk and the Mayor of the Śródmieście District of the Capital City of Warsaw. Of Warsaw by Aleksander Ferens. Homage to the Heroes was also given by dr hab. Marcin Wielec – Director of the Institute of Justice.