An award-giving gala concludes a competition for the best doctoral and post-doctoral legal dissertation
2019-06-12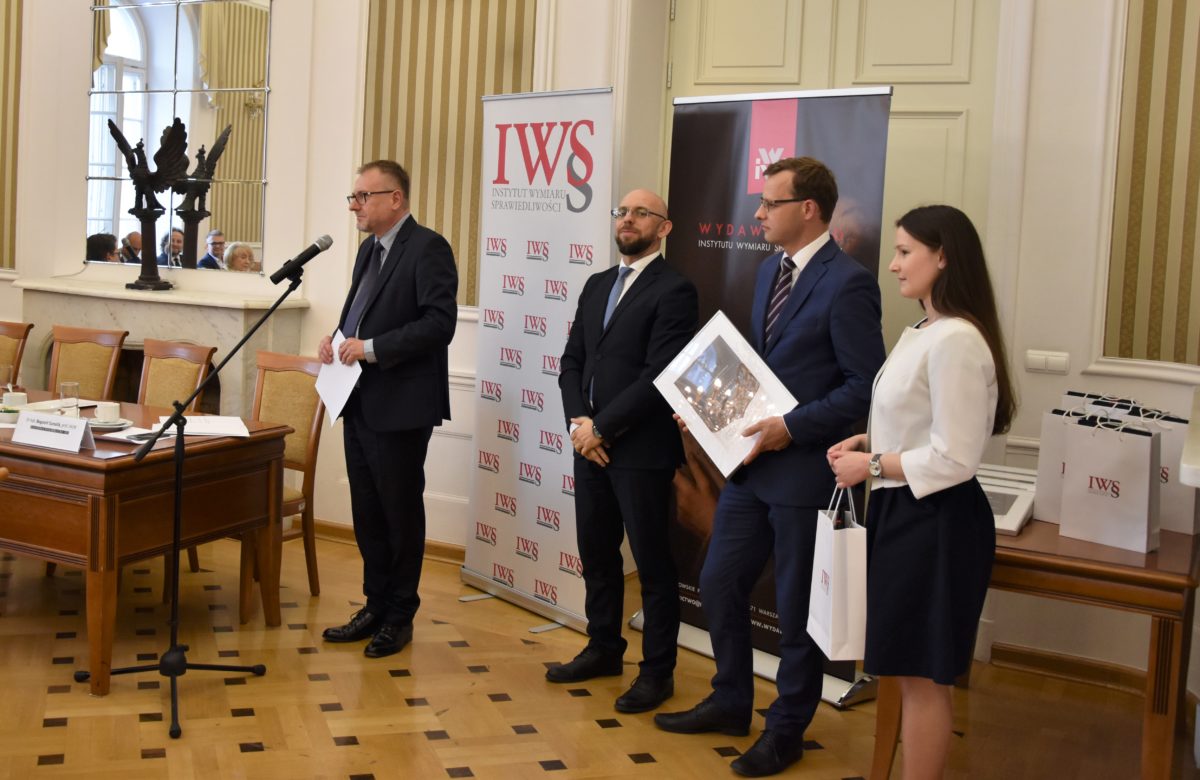 On 7 June 2019, the Institute of Justice hosted a festive gala concluding the Competition for the Best Doctoral and Post-doctoral Legal Dissertation. The Competition was organised by the Institute of Justice's publishing arm. The event was attended by authors of the winning dissertations, members of the Competition Chapter, Dr Marcin Romanowski, Undersecretary of State at the Ministry of Justice, leaders and employees of the Institute of Justice and other invited guests.
Before the presentation of the awards and distinctions, Dr Marcin Wielec took the floor to congratulate the winners and wish them success in their future professional and academic endeavours.
The award-giving gala presented the opportunity to announce and present the nominations for the newly appointed leaders of the Institute. Dr Romanowski, speaking on behalf of Minister of Justice and Prosecutor General Zbigniew Ziobro, appointed Dr Wielec the new Head of the Institute of Justice. At the same time, Dr Paweł Sobczyk  was appointed Deputy Head.
Head of the publishing arm of the Institute of Justice Dr Bogumił Szmulik  summarised the ceremony in his closing speech.