International Scientific Conference "The Right to Privacy – View of Young Researchers"
2022-05-14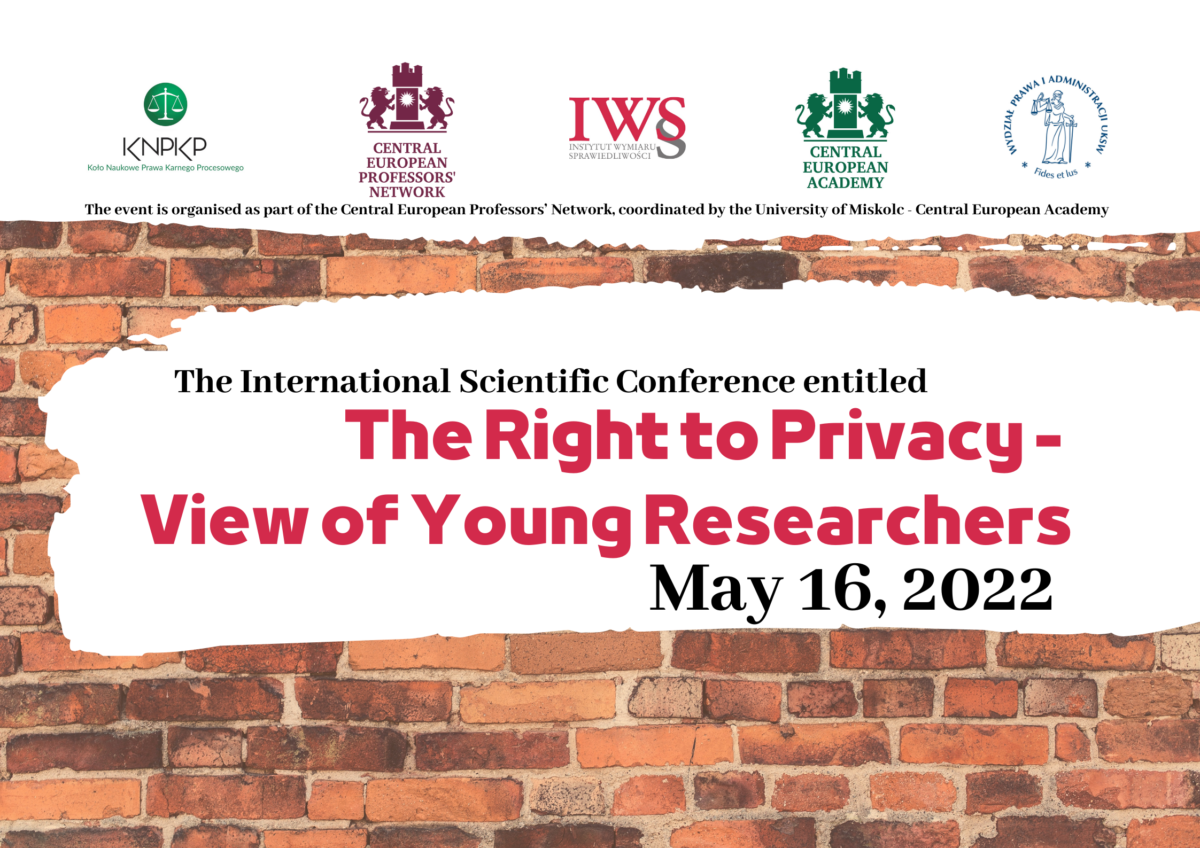 The Right to Privacy – View of Young Researchers
On 16 May 2022, an international scientific conference on the topic of the right to privacy, entitled "The Right to Privacy – View of Young Researchers", organized by the Justice Institute, took place.
The event is organised as part of the Central European Professors' Network, coordinated by the University of Miskolc – Central European Academy.
The main goal of the event was to give young researchers the opportunity to present their research results. Privacy is an important element of individual autonomy and something that is essential to lead a full and fulfilling life in the 21st century. Protecting privacy can be challenging when the planes of rights and freedoms and state policies that seek to invade privacy to achieve collective goals collide. Working out an acceptable form of the right to privacy thus becomes a challenge today, which was discussed at the conference.
As many as 11 speakers from different countries presented their research results.
The Scientific Committee was composed of international professors in the following persons:
Dr. Marcin Wielec, Prof. UKSW (Cardinal Stefan Wyszynski University in Warsaw)
Dr. Dusan Popovic (University of Belgrade)
Prof. Dr. András Koltay (National University of Public Service)
Ass Prof. Dr. David Sehnálek (Masaryk University)
Assis Prof. Dr. Matija Damjan (University of Ljubljana)
Prof. Zoltan J. Toth (Karol Gaspar University)
Prof. Aleksandra Syryt (Cardinal Stefan Wyszynski University in Warsaw)
Prof. Lilla Garayova, PhD (Pan-European University)
We kindly invite you to read the Book of Abstracts, where you can find information about the conference speakers and Scientific Committee members:
We also encourage you to read the Agenda, according to which the event was conducted:
We would like to thank all active and passive participants for their participation!
The conference can be viewed on YouTube:
I Panel
II Panel
III Panel