Scientists from Norway on a visit to Poland
2023-05-14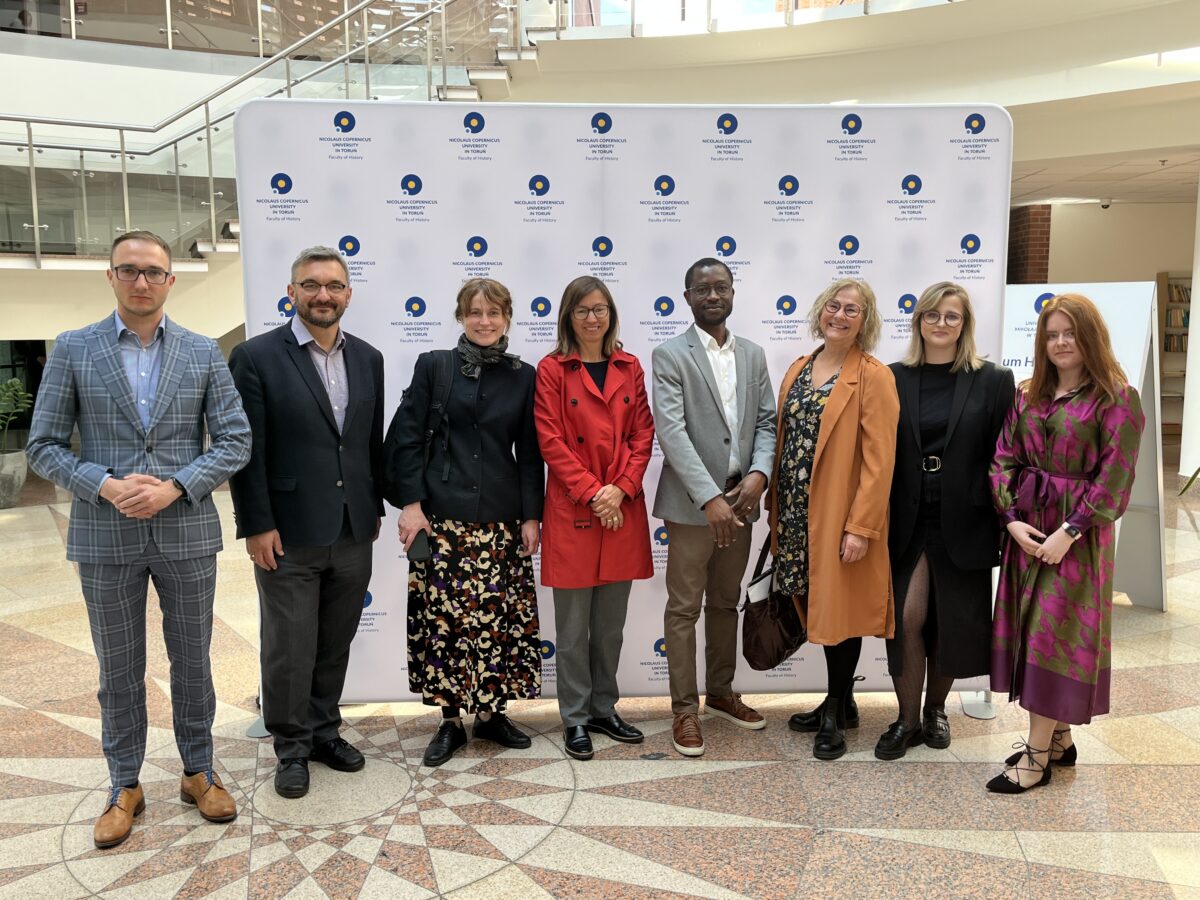 A delegation from the Norwegian University of Stavanger and representatives of the Justice Institute took part in scientific and research consultations held in Torun. Another visit of Norwegians to Poland is part of an international research project entitled. "Integrated system for prevention of domestic violence".

The meeting of scientific teams was an opportunity to exchange experiences, as well as to strengthen research cooperation between IWS and the University of Stavanger. The main purpose of the visit was to develop common positions during the development of scientific materials and project assumptions. During the Polish-Norwegian talks, held on May 08-09, 2023, current organizational matters related to the continuation of the project conducted by the Institute of Justice and the University of Stavanger within the framework of the Justice Program were discussed.
On the first day, a delegation from the University of Stavanger visited the Interdisciplinary Center for Modern Technologies at Nicolaus Copernicus University in Torun. During the visit, the Polish and Norwegian sides exchanged insights on social work systems. During the talks, Prof. Ingunn Studsrød presented the Norwegian point of view on social work, and Prof. Brita Gjerstad discussed the specifics of sociological studies in Norway.
The second day of the visit was spent in discussions at the level of research staff. During the meeting of research teams from Poland and Norway, substantive issues of the integrated model of domestic violence prevention and potential challenges with its implementation were discussed. The teams consulted views on joint research articles in preparation. The discussions also touched on management and administration issues aimed at improving Polish-Norwegian cooperation within the project.
The delegation from the Norwegian side of the project partner was represented by Prof. Ingunn Studsrød, Prof. Kathrine Skoland and Prof. Brita Gjerstad. In turn, the Justice Institute was represented by the research team – Dr. Jaroslaw Przeperski, M.A. Małgorzata Grządzielewska and M.A. Samuel Owusu, and the management team – M.A. Tomasz Bojanowski, M.A. Joanna Tomczuk and Julia Starybrat.