Improving performance Scientific Workshop
2018-10-12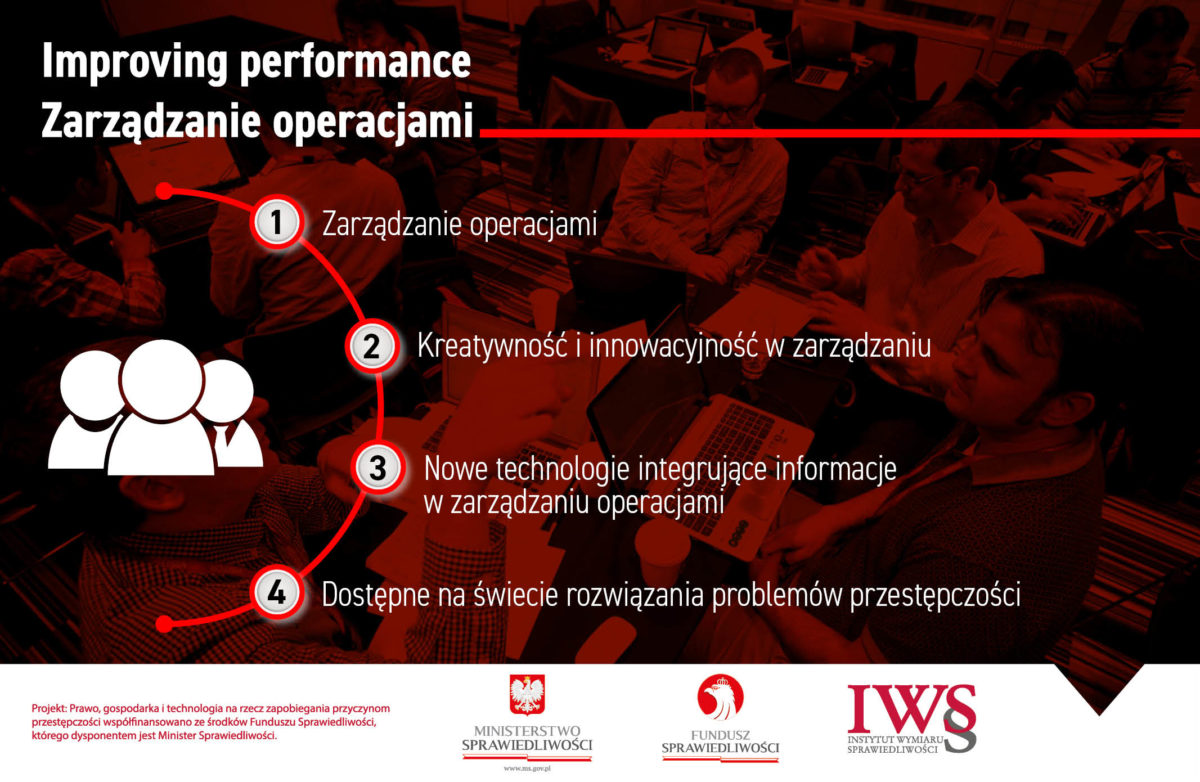 On October 10-12, 2018 The Institute of Justice organized  Improving performance workshops, being a part of the work on the project "Law, economy and technology for preventing the causes of crime". The program implements assumptions related to the implementation of the latest legal and organizational solutions in the field of crime prevention.
The workshop was attended by representatives of international institutions, high-level managers of state-owned companies as well as representatives of government administration and law enforcement agencies who appreciated their world-class quality both in terms of content and organization. They were conducted by eminent specialists from renowned research centers – Gabriela Ciocarlie from Stanford Research Institute, Adrian Done from London Business School, Stuart E. Madnick from Massachusetts Institute of Technology and Radosław Koszewski from IESE Business School in Poland. The meetings were held in the format of four two-day workshops, arranged in thematic blocks covering the financial area, energy area, insurance area and people management in the organization. The work was based on the case study method carried out in accordance with the standards in force at Harvard Business School and IESE Business School, as well as the unique in Poland combination of scientists' research workshop and the knowledge and experience of practitioners participating in the project, thanks to which the obtained results were based on practical knowledge available only people dealing with management in selected thematic areas, while maintaining academic rigor. This has enabled practitioners to better understand the complex organizational and legal situations they face on a daily basis.
Improving performance was devoted to the issues of operations management. During the workshops, issues related to the management of operations in individual research areas, creativity and innovation in management, new technologies integrating information in operations management and solutions to crime problems in the presented departments were raised. Particular attention was paid to selected aspects in the context of cybersecurity management, the impact of the human factor on solutions in the field of innovative technologies and the use of the latest technologies in preventing crime. The interdisciplinary approach to counteracting crime allowed for a broad analysis of the issues presented and constituted the basis for further work on the project.