Visit of a delegation from the University of Stavanger at the Institute of Justice
2021-10-11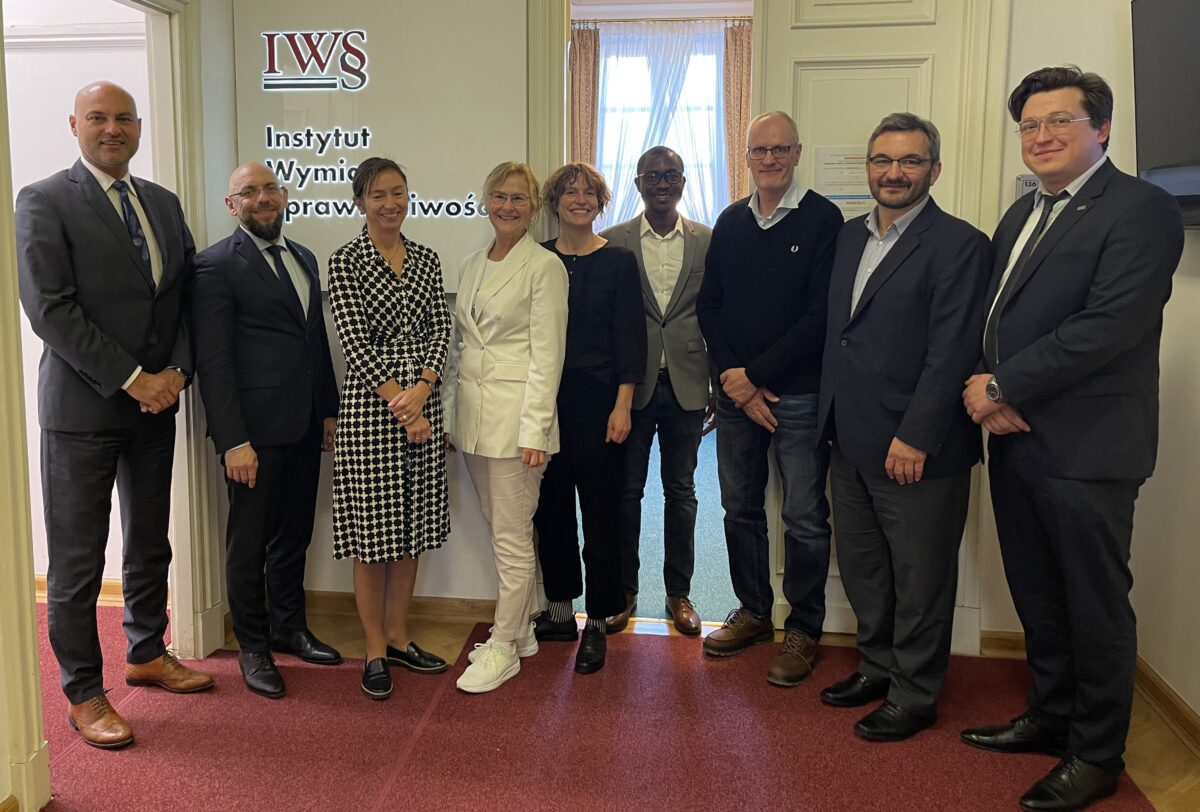 On 7-8 October, the Institute of Justice in Warsaw was visited by a delegation from the Norwegian University in Stavanger headed by Professor Ingunn Studsrød. The purpose of this visit was to discuss current projects carried out by the University of Stavanger and the Institute of Justice as part of the international research project entitled "The Integrated System of Domestic Violence Prevention"
The main goal of the project "The Integrated System of Domestic Violence Prevention" is to develop a model of preventing domestic violence at the municipal level. The solutions proposed in the model, at the level of selective prevention, are to reduce the occurrence of the phenomenon of domestic violence. The model developed and tested within Centers for Families is to answer two identified needs: the lack of integration of stakeholder activities at the municipal level and the lack of selective prevention activities (people experiencing relationship difficulties and therefore threatened with domestic violence).
The delegation was welcomed by the management of the Institute of Justice Director dr hab. Marcin Wielki, Deputy Director dr hab. Paweł Sobczyk and the Coordinator of the Center for Strategic Analyzes Bartłomiej Oręziak and members of the research team, i.e. Dr. Jarosław Przeperski, Dr. Michał Poniatowski and Samuel Owus.
During the first day of the visit, Polish and Norwegian research teams discussed issues related to the implementation of the project. On the second day, the research teams met with non-governmental organizations.