Scientific and research visit of IWS delegates to Norway
2023-05-30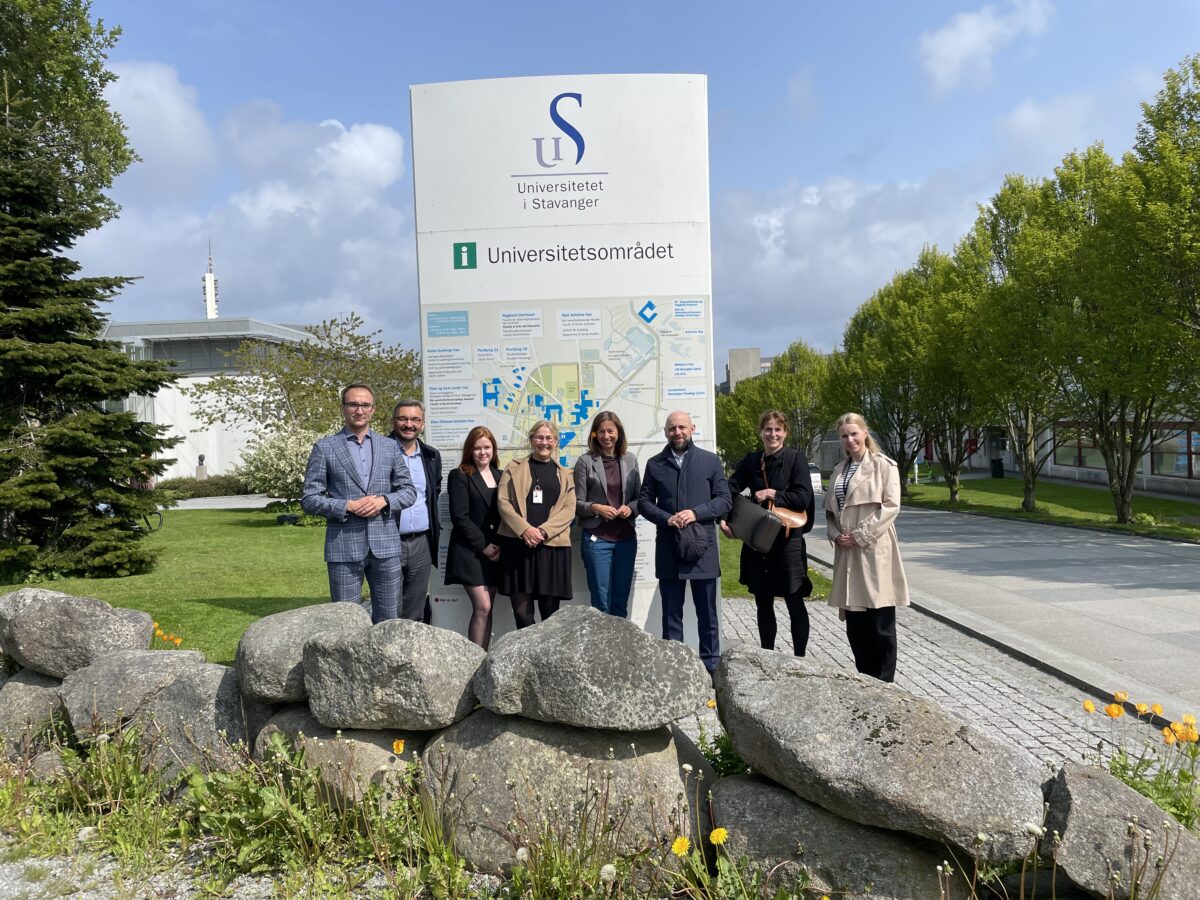 The representatives of the Institute of Justice participated in a scientific research visit to Norway. The meeting of the delegation from Poland with scientists from the Norwegian University of Stavanger was the next stage of the international research project entitled "The Integrated System of Domestic Violence Prevention".
During the meetings on May 25-26, 2023, current organizational matters related to the implementation of the project conducted by the Institute of Justice and the University of Stavanger were discussed. One of the objectives of the scientific and research visit was, among other things, to discuss recent legal changes introduced in Poland in the field of preventing and counteracting domestic violence.
On the first day of the visit, discussions took place at the level of executives and research teams (Polish and Norwegian). During the meetings, substantive issues of the integrated model for the prevention of domestic violence were taken up, among others, and potential challenges with its implementation were discussed. Issues of evaluation and dissemination of project results were widely discussed. Management and administrative issues aimed at improving Polish-Norwegian cooperation were also raised during the discussions.
On the other hand, on the second day of the visit, the IWS delegation visited the so-called Crisis Center in Stavanger. These include day centers and shelters. At the day centers one can get help from social workers and attorneys, attend anti-violence courses or talk during a support group meeting. Norwegian shelters are for victims of domestic violence. They provide assistance on a 24/7 basis by providing shelter and offering conversation, advice and support. Each center reports to the locally competent municipality.
The Institute of Justice during the delegation in Stavanger was represented by the Director of IWS Prof. Ucz. Dr. Marcin Wielc, the management of the Polish-Norwegian project MA Tomasz Bojanowski, Julia Starybrat and representatives of the research team of the Research Team Manager – Dr. Jaroslaw Przeperski and Implementation Coordinator Dr. Marta Rostropowicz (online). On the part of the project partner, the substantive meeting was attended by members of the Norwegian research team, including Prof. Ingunn Studsrød, Prof. Kathrine Skoland and Prof. Brita Gjerstad. The meeting was attended as a guest – Dean of the Faculty of Social Sciences at the University of Stavanger – Prof. Kolbjørn Kallesten Brønnick.