International Scientific Conference "The impact of digital platforms and social media on freedom of expression and pluralism – view of young researchers"
2021-06-01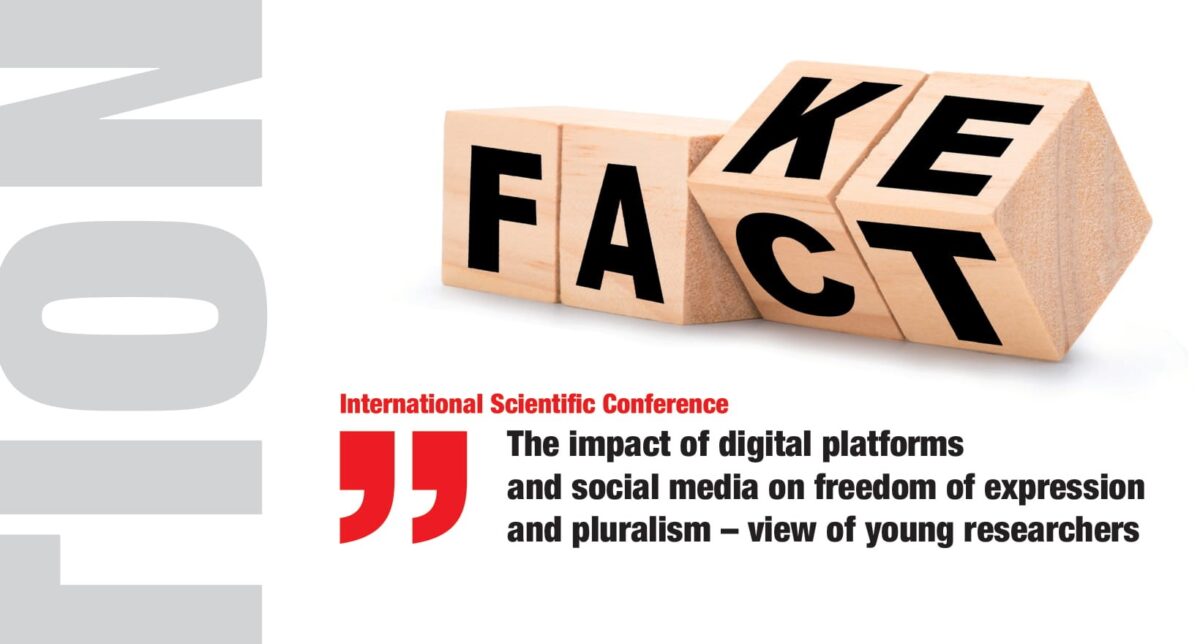 We cordially invite you to passively participate in the International Scientific Conference entitled "The impact of digital platforms and social media on freedom of expression and pluralism – view of young researchers," which will take place on June 1, 2021 in a remote form using the zoom platform. The event will start at 10:00.
The issue of digitization and addressing its possible shortcomings from a legal point of view is of key importance for Europe in the 21st century. The main purpose of this event is to enable young scientists to present their research results. Two key issues will be discussed during the conference – an analysis of the impact of fake news on the Internet on freedom of expression and pluralism of opinion, and an analysis of the impact of online censorship on freedom of expression and pluralism of opinion.
The conference is organized as part of the Central European Network of Professors with the active participation of experts from seven Central European countries (i.e. the Czech Republic, Croatia, Poland, Hungary, Serbia, Slovakia, Slovenia), in the scope of which events are organized, the main purpose of which is to draw the attention of European citizens to important and significant topics related to the future of Europe, in particular of Central Europe. Speakers will present research conducted in their countries on the functioning of digital platforms and social media, as well as analysis of their impact on freedom of speech and pluralism
Registration link
https://forms.gle/1BzRV2XHDz2fye4h6
The conference link:
https://zoom.us/j/95335149713?pwd=aG1ITk45MFBpcXdMKzIwWlA3UjNpUT09
We also invite you to submit proposals for scientific articles for the post-conference monograph. Lack of active participation in the conference does not exclude the possibility of sending the text for the planned publication. Proposals of scientific articles should relate to the conference topics. Details on the application for participation in the conference and the possibility of publishing the text in a scientific monograph are available in the attached file "Call for papers". The monograph will be published by the Publishing House of the Institute of Justice (80 points)
Below is the agenda of the Conference.