Human Dignity, Law, and Religious Diversity
2022-09-27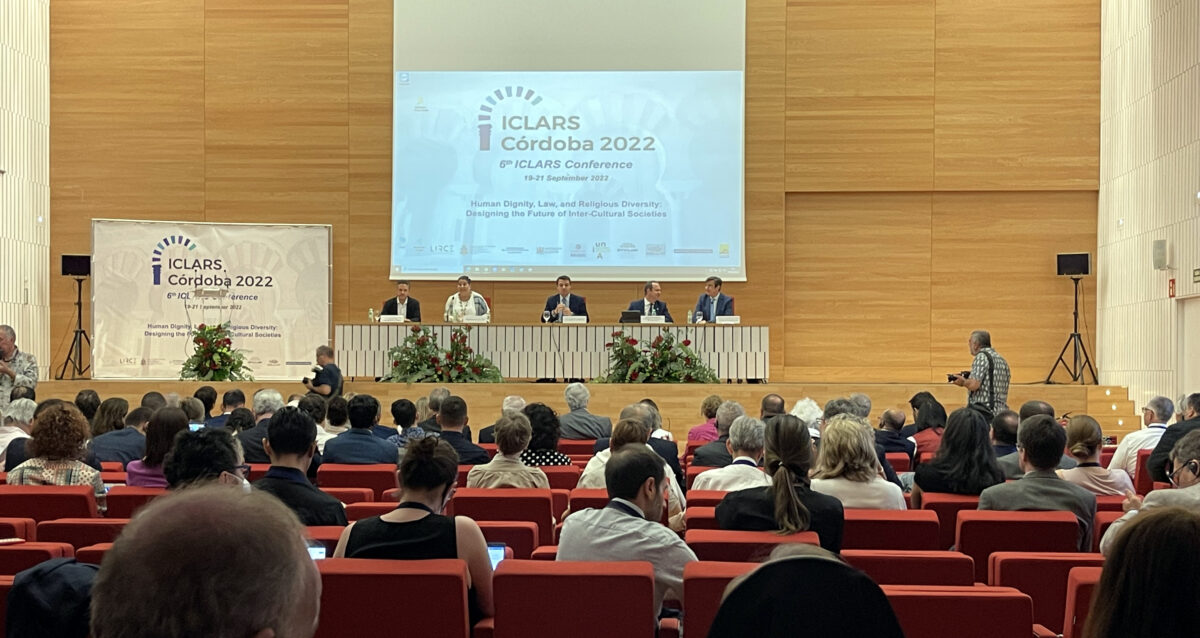 From 19 to 21 September 2022, the 6th ICLARS Conference was held in Cordoba, Spain entitled Human Dignity, Law, and Religious Diversity: Designing the Future of Inter-Cultural Societies.
The event was organised by the Institute for the Analysis of Religious, Cultural and Ethical Freedom and Identity, which operated under the auspices of the 'Consciencia, Espiritualidad y Libertad Religiosa' Project at the Spanish Royal Academy of Jurisprudence and Legislation and in collaboration with the University of Córdoba, the International University of Andalusia, the REDESOC research group from Complutense University, as well as other local and regional institutions.
The conference was attended by eminent scientists from different parts of the world, as well as legal actors interested in issues of religious and cultural freedom. Freedom of thought, conscience and religion, which as one of the fundamental human rights has the character of a subjective right, is enjoyed by every individual.The aim of the conference was to examine how the concept of inalienable human dignity, which underpins the 1948 Universal Declaration of Human Rights, can provide the impetus for a consensus between competing conceptions of human rights.